Experience the fusion of abstract expressionism and Middle Eastern aesthetics with this stunning artwork by renowned artist Shehzad Afzaal. Featuring an abstract representation of an old dhow cruise against a backdrop of warm sand tones, this piece captures the essence of the region's rich history and cultural heritage. With its dynamic composition and evocative hues, this artwork is a true masterpiece that celebrates the enduring allure of Middle Eastern art in a contemporary context.
1. Product Type
2. Product Style
Printed Artwork , 
Hand Embellished Artwork , 
Original Hand Made
3. Product Size
SKU:
Share
View full details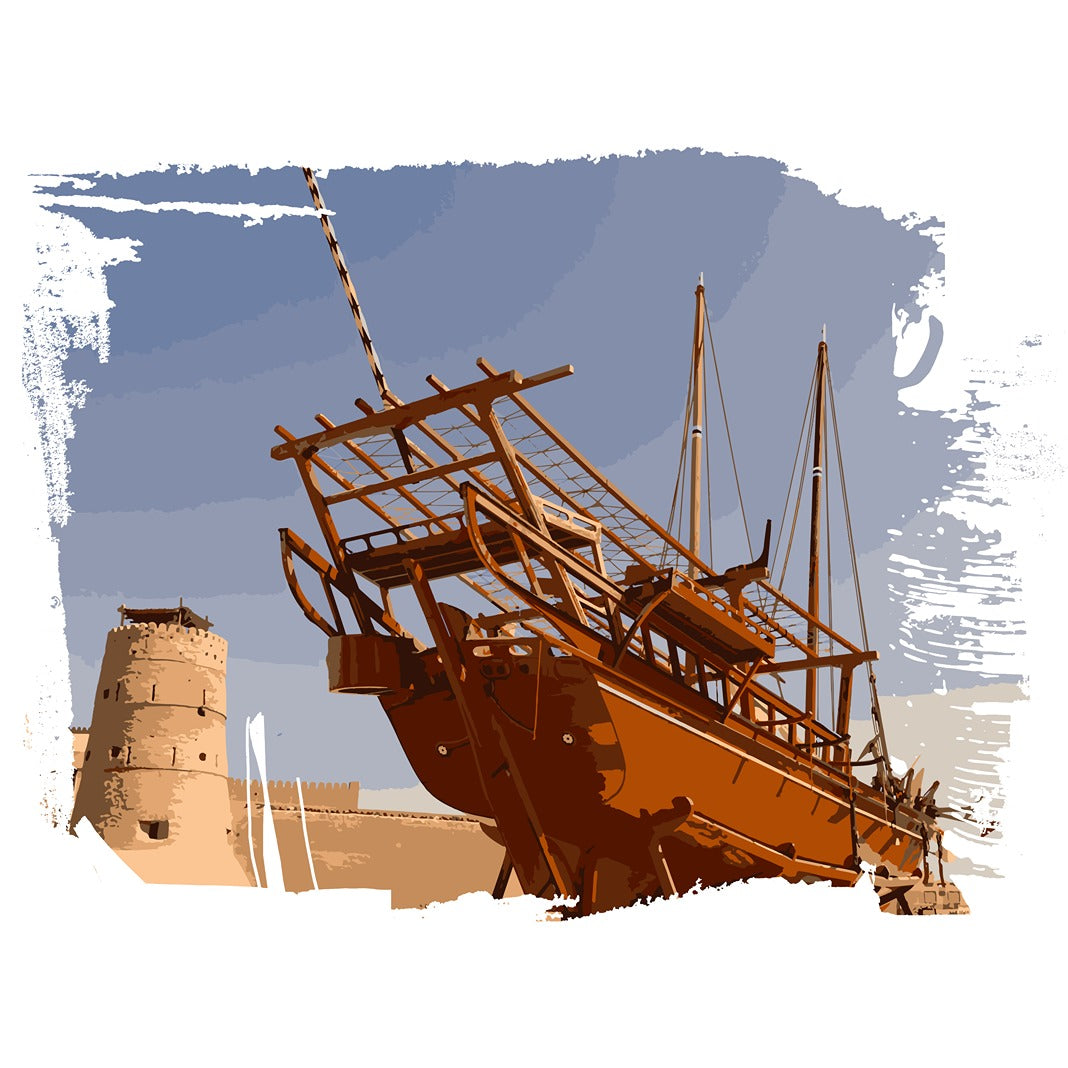 Additional Information :-
Available in 3 different finishes: printed artwork, half print half painted, or fully handmade
Comes with an authenticity certificate for added value and assurance of quality
Can be customized with different frames and sizes to fit your space perfectly
Made using gallery-quality canvas and premium wooden frames, ensuring durability and longevity
Utilizes the best art inks and colors to produce a vivid and vibrant image that is ready to hang on the wall.