This captivating abstract artwork blends the beauty of the Middle East with the serenity of palm trees in a stunning display of vibrant colors and bold brushstrokes. With its mesmerizing composition, this piece is sure to evoke a sense of tranquility and sophistication, making it a must-have for any art enthusiast.
Printed Artwork , 
Hand Embellished Artwork , 
Original Hand Made
3. Product Size
SKU:
Share
View full details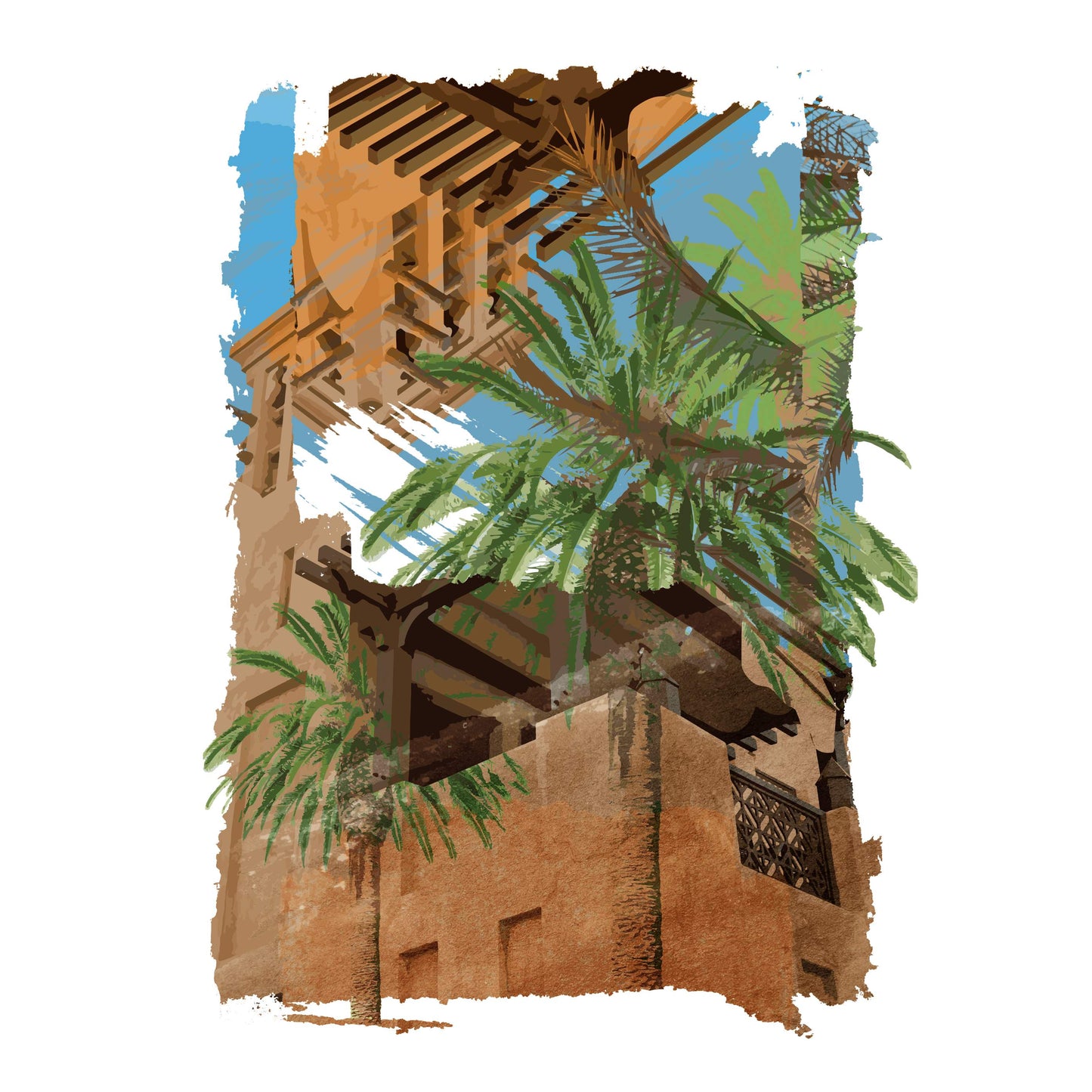 Additional Information :-
Available in 3 different finishes: printed artwork, half print half painted, or fully handmade
Comes with an authenticity certificate for added value and assurance of quality
Can be customized with different frames and sizes to fit your space perfectly
Made using gallery-quality canvas and premium wooden frames, ensuring durability and longevity
Utilizes the best art inks and colors to produce a vivid and vibrant image that is ready to hang on the wall.